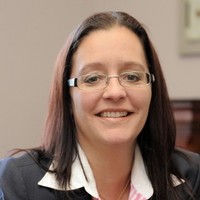 We are excited to welcome Nicola Rowe to GWL as Practice Manager.   Nicola's appointment will enable us to advance the programme of improvement and expansion of the business that we have been progressing over the last few years.
Nicola brings over 20 years' experience in Senior HR and Management roles, predominantly within Private Practice.
As a Fellow of the CIPD and having an MA in Personnel & Training, Nicola has the ability to drive operational and people management, project management and business consistency with passion and enthusiasm to improve service, efficiency and personal development.
When the going gets tough, Nicola holds a third degree black belt in the Korean Martial Art of Taekwondo and when the job's done she enjoys spending time exploring the world with her family.