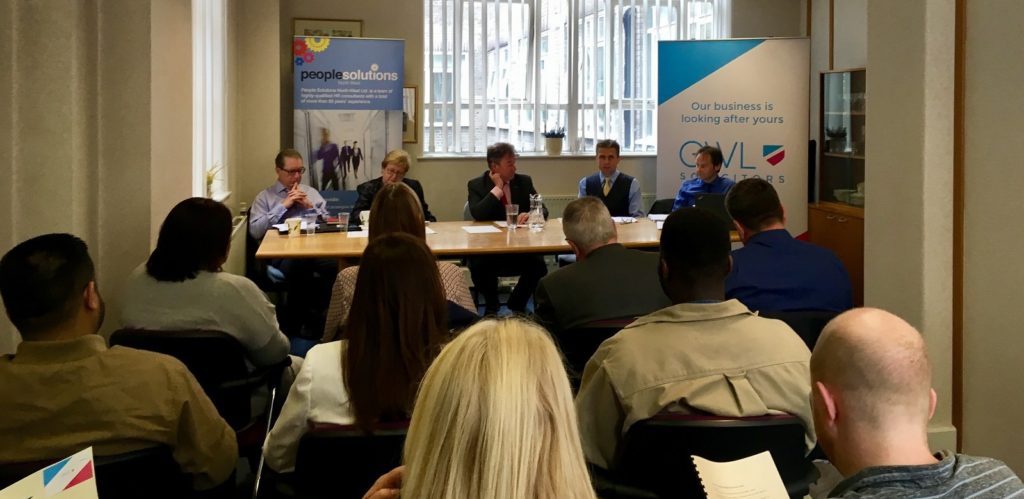 On Wednesday 9th May 2018 we were delighted to welcome our guests and partners to the official launch of HR Guy ® – our new and exciting employment law protection offering.
The event was a great success with speakers including:
Our very own Steven Davies – who gave a presentation on the many benefits of HR Guy ®, and a practical overview of what should be included in a Contract of Employment.
Kurt Beaumont-Jones of Vigo IT Solutions – who gave a very engaging and thought provoking presentation on the new General Data Protection Regulation ('GDPR').
Alison Wood & David James of People Solutions North West who spoke passionately about people management and business development.
We would like to thank all of our guests and speakers for taking part in what was a truly memorable day.
We are delighted to be able to offer HR Guy as a service to our clients. We believe that such an offering is more important now than ever.
In a monumental ruling in July 2017, the Supreme Court – the highest Court in the UK – decided to abolish Employment Tribunal fees. Whereas previously disgruntled employees were required to pay a fee of up to £1,200 to bring a claim against their employer at the Employment Tribunal – they can now bring a claim FREE OF CHARGE. And what's more, this can now be done on line in a matter of minutes.
HR Guy is an innovative product designed to offer you a partnership. We will work with you to protect your business against employment claims and the resulting financial and reputational damage that ensues.
As a subscriber, you will be entitled to a range of benefits for an affordable fixed fee payment.
To find out more about HR Guy ® please click here
If you would like to discuss anything contained within this article – or you would like to arrange a free no obligation consultation – please feel free to contact our employment law solicitor, Steven Davies on 0151 236 7171 or at: sjd@gwl.co.uk.